Section of Epidemiology
Epidemiology is a fundamental science for understanding the health status of individuals and populations. It is an essential discipline to unravel individual risks and improve clinical care as well as understand determinants of public health and how to prevent the burden of disease.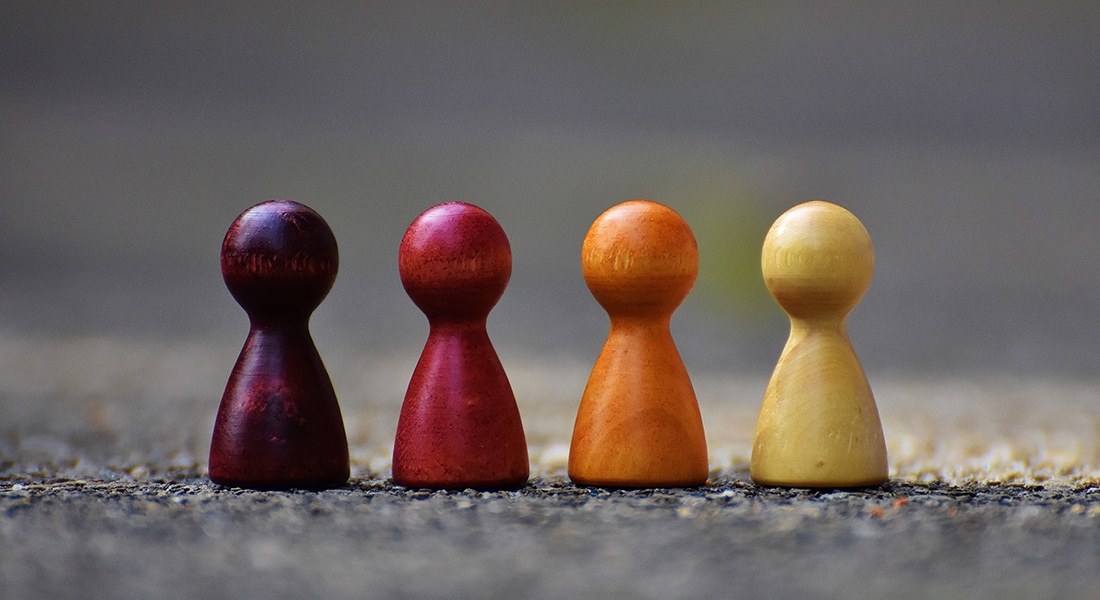 Section of Epidemiology contributes to the development of the field of theoretical epidemiology, with a specific focus on causal inference, complexity and life course epidemiology. The dynamic interplay between genes, environment and health across the life course and across generations are objects of research in the section.
Staff
| Name | Title | Phone | E-mail |
| --- | --- | --- | --- |
| Andersen, Thea Otte | PhD Student | +4535330546 | E-mail |
| Bartholdy, Andreas | PhD Fellow | +4535321634 | E-mail |
| Bennetsen, Signe Kær | Research Assistant | +4535326108 | E-mail |
| Bhatt, Samir | Professor | +4535322134 | E-mail |
| Birkmose, Anna Rubach | Academic Staff |   | E-mail |
| Cadman, Timothy James | Postdoc |   | E-mail |
| Chakradeo, Kaustubh Sanjay | PhD Fellow | +4535329230 | E-mail |
| Clotworthy, Amy | Assistant Professor | +4535337792 | E-mail |
| Curran-Sebastian, Jacob Liam | Postdoc | +4535328776 | E-mail |
| Davies, Megan | Postdoc | +4535331278 | E-mail |
| Drews, Henning Johannes | Assistant Professor | +4535331438 | E-mail |
| Dyhr, Line Marie Toft | Research Assistant | +4535333282 | E-mail |
| Elsenburg, Leonie K. | Assistant Professor | +4535323117 | E-mail |
| Groot, Jonathan | Postdoc | +4535327030 | E-mail |
| Guasch Ferre, Marta | Associate Professor | +4535327180 | E-mail |
| Hjorthøj, Carsten | Associate Professor | +4535335830 | E-mail |
| Hruza, Johannes Martin | PhD Fellow | +4535333062 | E-mail |
| Jensen, Kathe | Secretary | +4535327904 | E-mail |
| Jensen, Majken Karoline | Professor | +4535330681 | E-mail |
| Joensen, Andrea | PhD Fellow | +4535327313 | E-mail |
| Kaltoft, Klara | Student FU |   | E-mail |
| Kamper-Jørgensen, Mads | Associate professor, Head of Studies | +4535327391 | E-mail |
| Katsiferis, Alexandros | PhD Fellow |   | E-mail |
| Khurana, Mark Poulsen | PhD Fellow | +4535329156 | E-mail |
| Kreshpaj, Bertina | Postdoc | +4535327364 | E-mail |
| Kristiansen, Luise Cederkvist | Data Manager | +4535327059 | E-mail |
| Lange, Peter | No job title VIP | +4535337236 | E-mail |
| Loft, Laura Mathilde Ingerslev | Student FU | +4535321673 | E-mail |
| Madsen, Trine | Associate Professor | +4535336269 | E-mail |
| Meng, Lingfa | Academic Staff | +4535335188 | E-mail |
| Mikkelsen, Nadia Mirsharghi | Student | +4535331150 | E-mail |
| Mortensen, Laust Hvas | Professor | +4535327737 | E-mail |
| Moseholm, Kristine Frøsig | PhD Student | +4535332118 | E-mail |
| Møller, Amalie Lykkemark | Visiting PhD Student | +4520717014 | E-mail |
| Nguyen, Long | Assistant Professor - Tenure Track | +4535335402 | E-mail |
| Nielsen, Jane Lykke | Student FU |   | E-mail |
| Nielsen, Pernille Yde | Postdoc | +4535334332 | E-mail |
| Nybo Andersen, Anne-Marie | Professor | +4535326765 | E-mail |
| Olsen, Sjurdur F. | Professor | +4535326430 | E-mail |
| Osler, Merete | Clinical Professor | +4538633280 | E-mail |
| Pallesen, Anna Vera Jørring | PhD Fellow | +4535336984 | E-mail |
| Pedersen, Marie | Associate Professor | +4560155545 | E-mail |
| Petersen, Gitte Lindved | External Postdoc | +4535337224 | E-mail |
| Rasmussen, Trine Damsted | Postdoc | +4535334745 | E-mail |
| Rod, Naja Hulvej | Professor, Head of Section | +4535326735 | E-mail |
| Scheidwasser, Neil Alexandre | PhD Fellow | +4535332817 | E-mail |
| Schmidt, Lise Kristine Højsgaard | Academic Staff | +4535334666 | E-mail |
| Strandberg-Larsen, Katrine | Associate Professor - Promotion Programme | +4535326078 | E-mail |
| Sørensen, Thorkild I.A. | Professor Emeritus | +4593565934 | E-mail |
| Trius Soler, Marta | Postdoc | +4535327345 | E-mail |
| Urhøj, Stine Kjær | Academic Research Staff | +4535327142 | E-mail |
| V Varga, Tibor | Associate Professor | +4535327739 | E-mail |
| Westendorp, Rudi GJ | Emeritus | +4535331370 | E-mail |
| Zucco, Adrian G. | Postdoc |   | E-mail |